Personal Injury Lawyers
Here to Help You
Get The Maximum Amount For Your Injury & Get Your Life Back on Track
Don't Let Your Settlement Be as Devastating as Your Accident
Taking consultations remotely during the COVID-19 crisis to keep you safe.
When you've been hurt by someone else's actions, the stakes are high and the future is uncertain. You need to know you're making the right choices and not getting swindled out of your rightful compensation. During this challenging time, it's important to have an honest, agressive, and experienced Personal Injury Attorney to help you navigate the complex legal process and get the compensation you deserve.
With over 30 years of experience, Matt Dion and Associates has helped hundreds of people like you:
N

Accurately Assess Damages & Future Expenses
N

Navigate The Complex
Legal & Claims Process
N

Avoid Scams & Tactics to Minimize Your Claim
N

Receive The Maximum Compensation You Deserve
6 MISTAKES PEOPLE MAKE
AFTER AN ACCIDENT
(and how to avoid them)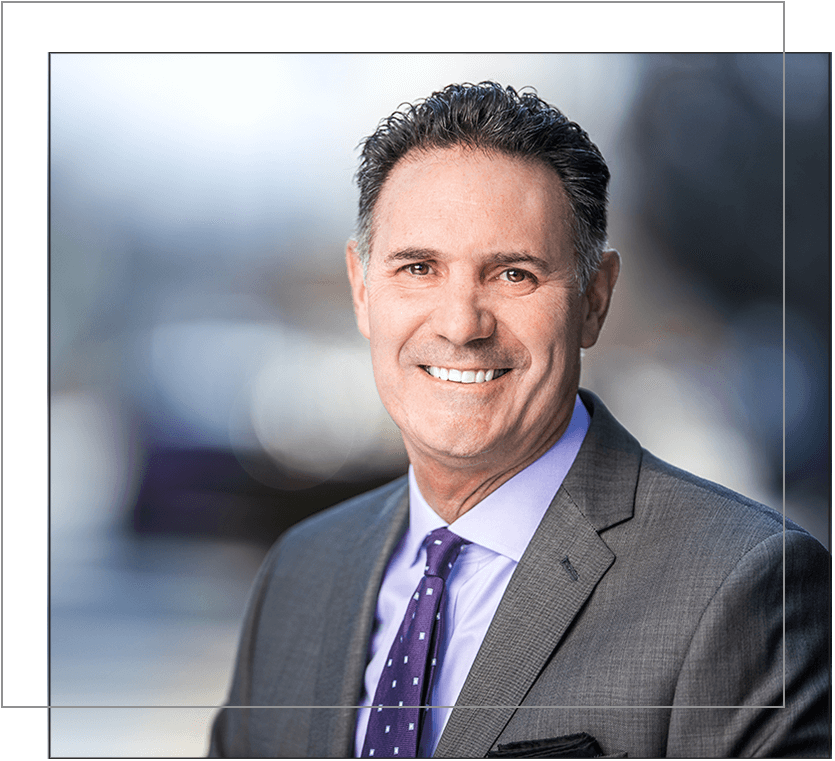 You Shouldn't Feel Taken Advantage of After an Accident. With My Help, You Won't.
After 9 years representing major insurance carriers, I instead started helping injured individuals recover damages against insurance companies. I use this rare insider experience to help my clients avoid tactics insurance companies and defendants use so my clients don't settle for a substandard offer. My goal is to give you peace of mind knowing you're in experienced hands. I'm here to help make the process as smooth as possible so that you can get the maximum compensation, and get your life back on track.
OVER 30 YEARS EXPERIENCE
SECURED MILLIONS IN SETTLEMENTS
4.9/5.0 PEER REVIEW RATING
STEP
1.0

SCHEDULE A FREE CONSULTATION
STEP
2.0

WE'LL EVALUATE YOUR CASE AND CONSIDER OUR OPTIONS
STEP
3.0

WE WORK AGGRESSIVELY TO GET YOU THE COMPENSATION YOU DESERVE
Mariam Halstead
20:00 08 Sep 20
Matt Dion and his team are helpful and professional. They explained the process along the way step by step when I was overwhelmed and recovering from a car accident. They were also very patient with me as I was working full time and going to school while recovering, and took a while to get paperwork over to them at times. If you need help from someone who is honest and will do the right thing, Matt and his team are it!
Tanya Hanks
05:55 01 Apr 20
Mr Dion was extremely professional and straight upfront with every aspect of the process of filing the claim for my car accident. Mr Dion and Alisha showed genuine care and concern for my condition, answered all questions I had quickly and fully, and kept me up to date through the entire process. I will definitely refer anyone I know that needs his services.
Matt and his staff are friendly and approachable. Matt explained well the case providing me all information after telling him my situation and was concern on my well-being as well. Alisha was also up to date calling or sending me emails regarding the updates about my case. Settlement was very good. I highly recommend Matt Dion & Associates for any personal and or car injuries.
Grandma Nancy
21:06 22 Jan 19
Matt Dion and his very capable assistant, Alisha, couldn't be better!They always kept me informed of the progress of my case and were very sympathetic and understanding with my situation.
Krisy Cothard
14:47 07 Jun 18
Took away the headache of having to deal with a very difficult insurance company. Fast to respond to any questions via phone or email. Both Matt & Alisha were a pleasure to work with.
Haley Ashton
18:43 01 May 20
There is not a single negative thing I can say about Matt and his team. I would highly recommend him to anyone who is looking for legal help. I was lucky enough to have Matt represent me after I was involved in an accident while on vacation in Nevada. I am from Illinois so throughout the entire case, that is where I was located. I felt the communication from Matt and Alisha were beyond what I could have ever expected and I felt confident in them the entire time, they completely blew my expectations out of the water. I never felt as though Matt was only representing me so he could get money, I truly felt he took his time and did everything in his power to look into options to make sure I was given the absolute best outcome. Anytime I spoke with Matt he would ask how I was doing and always finished the conversation with wishing me a speedy recovery and good health - which really meant a lot to me. Overall, Matt was an amazing lawyer and person to work with. If I ever needed to again, I would gladly work with him.
Matt is one of the best attorneys in the industry. Respect & admire him as an advocate & highly recommend him.
Megan Ashton
22:37 19 Feb 20
I'd highly recommend Matt to anyone looking for legal help. Matt represented me after I was in an accident while in Nevada. Despite me being back home in Illinois for nearly the entire time the case was open, Matt and Alisha were both excellent with communication every step of the way. Matt started every conversation by asking me how I was doing and his compassion and kindness meant a lot. Matt was very thorough and took a lot of time exploring every option to ensure the best possible outcome. My confidence in him and his team, and his willingness to help in every way he could took a lot of stress off of me and allowed me to focus on my recovery. He's exactly the kind of person, and lawyer, I would want to work with if I ever had the need again.
Lynda McCulloch
15:09 16 Jul 18
Matt is a very concerned, thoughtful and diligent attorney. Good with details and cares about his client.
Reno Personal Injury Attorney Fights for Victims of Injuries, Auto Accidents
Nevada law firm helping clients obtain compensation for 30 years
When you've been hurt through someone else's actions, you have only one chance to obtain the compensation you are entitled to. You should feel confident that your attorney has the ability and drive to get the maximum compensation for your claim. At Matt Dion & Associates, we have the skill and experience to take on insurance companies and other defendants. Through our tough, honest approach, we have secured millions of dollars in settlements and verdicts for clients in Nevada and California in the last three decades. We always offer a free initial consultation at our Reno office to discuss how we can help you obtain the recovery you deserve.
Strong legal support when you've been hurt by the negligence of others
Clients who seek representation from Matt Dion & Associates are facing not only physical pain but often emotional and financial distress as well. We provide comprehensive legal support and have earned praise and recommendations from the people we represent because we are:
Trustworthy — You can rely on us to provide the high-quality representation you need for the best chance at a successful result. Attorney Matt Dion has earned an AV® Preeminent™ Peer Review Rating by Martindale-Hubbell® in recognition of his legal ability and ethics by attorneys familiar with his work.
Responsive — Unlike some larger law firms, we provide personal service to each client. Anytime you have a question, we will respond as quickly and clearly as possible. We understand how frustrating the medical and legal process can be, but our clients never battle alone.
Skilled — Matt Dion understands all sides of personal injury litigation, having previously worked for an insurance company. No matter how tough the opponent is or what tactics they try, our firm offers you the advantage you need to press your injury claim.
From your free initial consultation, you will understand the high level of professionalism and service that sets Matt Dion & Associates apart from other firms.
Tough, honest advocacy for all types of injury claims
We deliver aggressive, knowledgeable representation for all types of litigation when a person is hurt due to another's negligence in cases involving:
Personal injury — Matt Dion & Associates advocates diligently for clients in Nevada and California in a full range of personal injury matters.
Car and truck accidents — Insurance companies often try to evade their full responsibility in paying claims after car accidents and truck accidents. We can anticipate their tactics and make sure that you don't settle for a substandard offer. If you are in a situation where you get in a car accident with no police report then speak with us immediately.
Motorcycle accidents — Riders are often unfairly blamed for motorcycle accidents. We know what the law actually says and can protect your rights if your motorcycle was struck by another vehicle.
Slip and fall accidents — Unsafe property conditions often lead to slip and fall injuries. At Matt Dion & Associates, we can advise you whether the standard of care was breached in your premises liability case.
Even if you are not sure that you have a claim, we will take the time to discuss the legal implications of your situation and let you know what your options are.
Contact an aggressive Reno personal injury law firm for a free initial consultation
Matt Dion & Associates represents Nevada and California clients in a complete range of personal injury matters. Our office is located in Reno. Call 775-737-4500 or contact us online to schedule a free initial consultation.